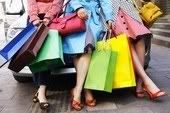 So can I must confess to 3 things that I believe are not going to bode very well for me over the next Month:
1. I am a Shop-a-holic like it's seriously a sickness!!! ;)
2. I have been and always will be the biggest fan of all things Disney! When I go there I shopp my butt off and have to ship so much home! I love the atomsphere and the characters and the movies, I could go on and on and on. I even have planned to get married there someday if it all works out
3. MAC-I love MAC and now onto how all this flows together......
MAC IS RELEASEING A DISNEY VILLIANS COLLECTION THE END OF SEPT!!!!
Ok this is like the most exciting thing I heard since the Hello Kitty collection, which btw I missed out on pretty much everything I wanted except a lipstick and gloss because by day 3 they were sold out around here!!! (but my Hello Kitty love is for another time!.....
I checked out

Temptalia's Website

and she was fortunate enough to be invited to the preeview in Disneyland and swatched and showed all the collections! Well....needless to say I already have a list of MUST haves/wishes and it looks like at least 200 bucks worth....dare I say more!!!
Now I know u are saying she is outta control! BUT I was thinking I have a month and like over 10 days til release, if I buy no new make up prodcuts (only like shampoo and contitioner or body wash if necessary) for the next month I prob will have justifed the purchase considering I prob spend about 100 a month on stuff like that!....Hello my last Ulta rewards certificate number was a 15 people!!!! They don't even go that high I had to conbine levels (it was great tho side note I got alot of cute stuff!!!) Anyways...so here are my wants in order of most to least from the collection (I want to hear form YOU!!! Are you planning to buy anything from this collection? Do you Love Disney? What do you love about shopping? MAC? comment below please tell a friend and subscribe!
Swatches and info on the entire collection!!!!
La La's WISHLIST
Cruella Collection
Innocence, Beware! Lipglass Light yellow pink (Cremesheen) (Limited Edition) $15.50
Heartless Lipglass Cherry red (Amplified) (Limited Edition) $15.50
Wicked Ways Lipstick Deep fuchsia with pink pearl (Limited Edition) $15.50
Oh So Fair Face Powder Clean pink with gold pearl (Limited Edition) $25.00
Devilishly Stylish Lipstick Light nude with gold pearl (Limited Edition) $15.50
Evil Queen
Strange Potion Lipglass Soft coral pink (Limited Edition) $15.50
Hot House Lipglass Deep raspberry with pink pearl (Limited Edition) $15.50
Sinister lipstick Soft brown plum (Lustre) (Limited Edition) $15.50
Maleficent
Briar Rose Face Powder/Blush Soft violet pink with pearl (Limited Edition) $25.00
Bad Fairy Red with red multi-changing pearl (Limited Edition) $13.00
*There is Also a Collection for Dr Faciller from "The Princess and the Frog" however nothng really screamed Buy Me! But who knows I have a weakness maybe I will just "have to have it once I see it in person!!!
I CAN BARELY WAIT FOR SEPT!!!
Until Next Time Stay Beautiful...XOXO La La